Change notification parameters
Change notification parameters
Updated by Frank Johansson
Navigate to Axdata® > Engineering > Setup in the Modules menu. Under setup you can set parameters to control functionality for "Change Notification" and "Engineering".
General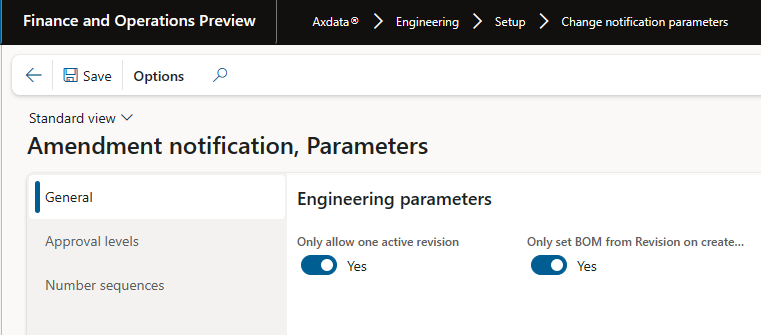 Only allow one active revision is used to control that only one revision can be active. If this is set to "No", you must specify date from to for the change and effected BOM and Route. It is allowed with multiple changes and revision in "Approved" level.
Only set BOM from Revision on created Production orders. This parameter prevents updating revision on Production orders that has status "Estimated" or higher.
Approval levels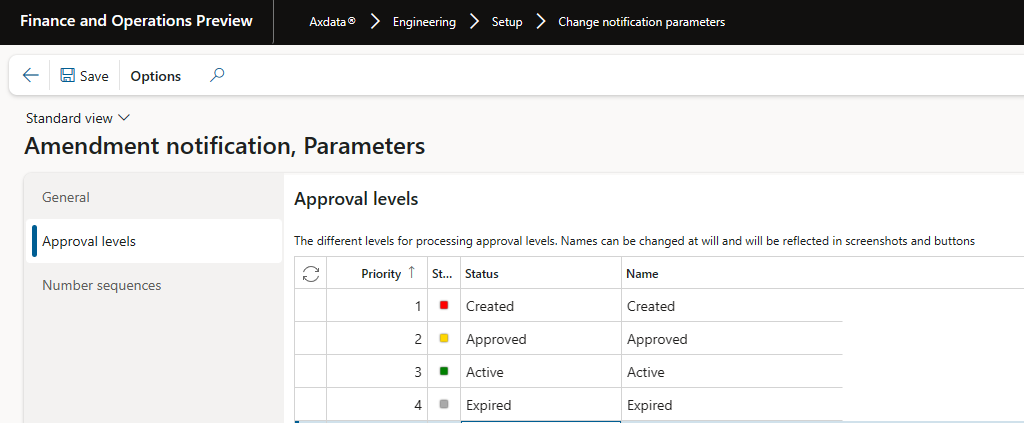 There are 4 levels of "Approval" for a new revision. In this setup you may set your own "Name" for the different levels.
Levels are:
Created
Approved
Active
Expired
Number sequence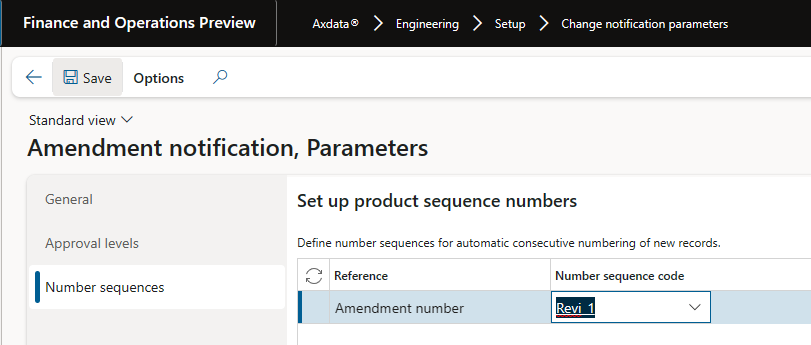 The amendments (Change Notification) needs setup for a seperate "Number sequence". This can be set by default creating "Number sequence".