Updated by Frank Johansson
To create new Installation, go to: Axdata® > Installation > Installations

Select new to Create a new Installation.
NB: It is important that a new Installation is connected to Project and Location. An Installation must have a minimum of reference to Project and Customer. When connecting to Location it is checked that Location and Installation has same project and customer!
You can create multiple installations in same operation. If so, remember to change name of Installations.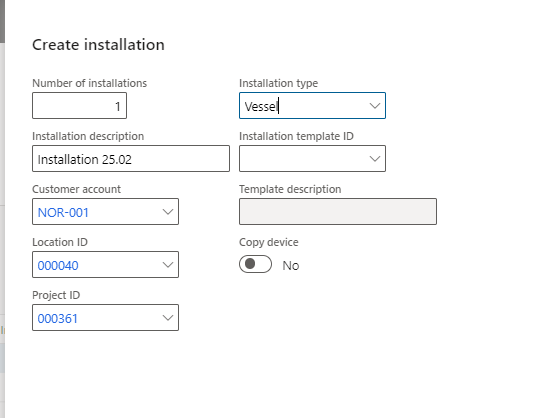 An Installation can also be created directly from Location or from a Project.
From Location: Select "Installations" under "Relation"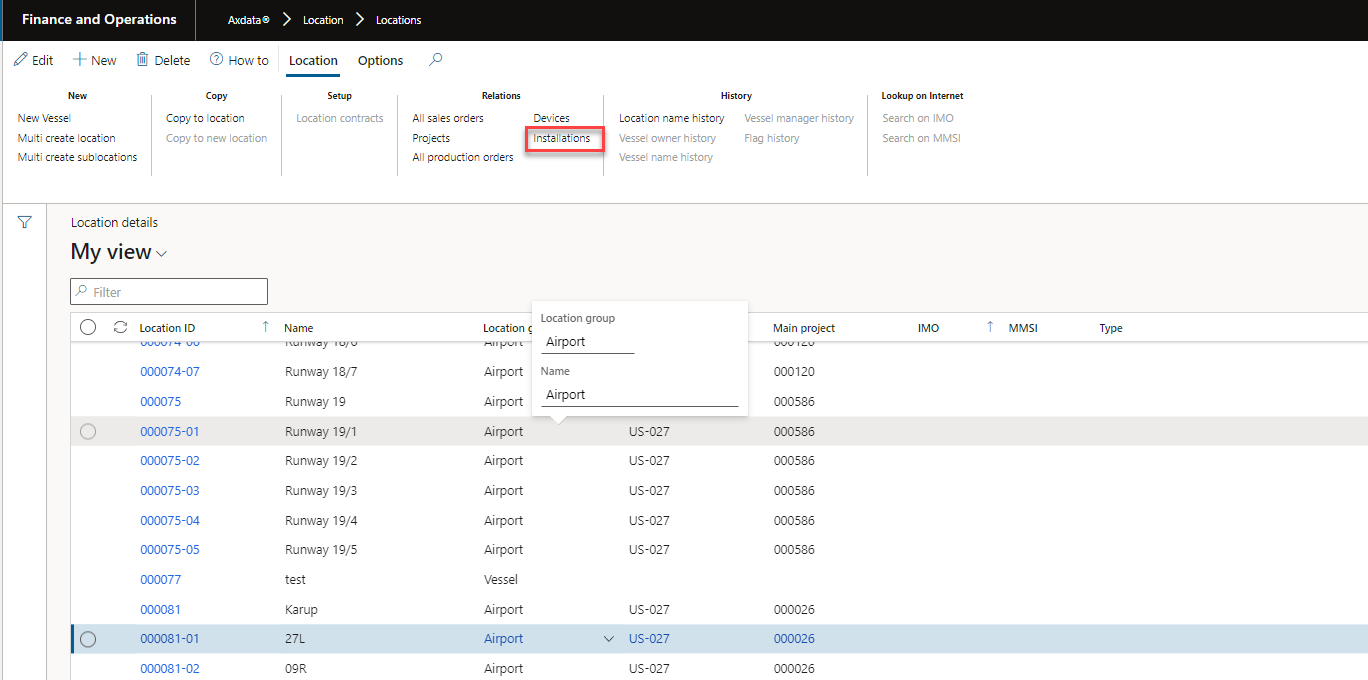 You will now have a view over existing Installations and can also create new Installations by selecting "New". Information from the Location are now predefined into the registration.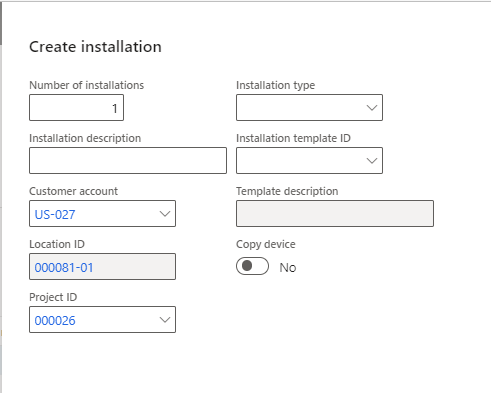 From Project: Go to project and select "Locations" under "Relations" and follow same procedure as from "Location"