Sales order configuration
Sales order configuration
Updated by Graham Davies
Sales order configuration
Navigate to Axdata® > Tools > Setup > Document setup in the Modules menu. This setup extends the generic options and provides additional setup only enhancing the Sales order confirmation.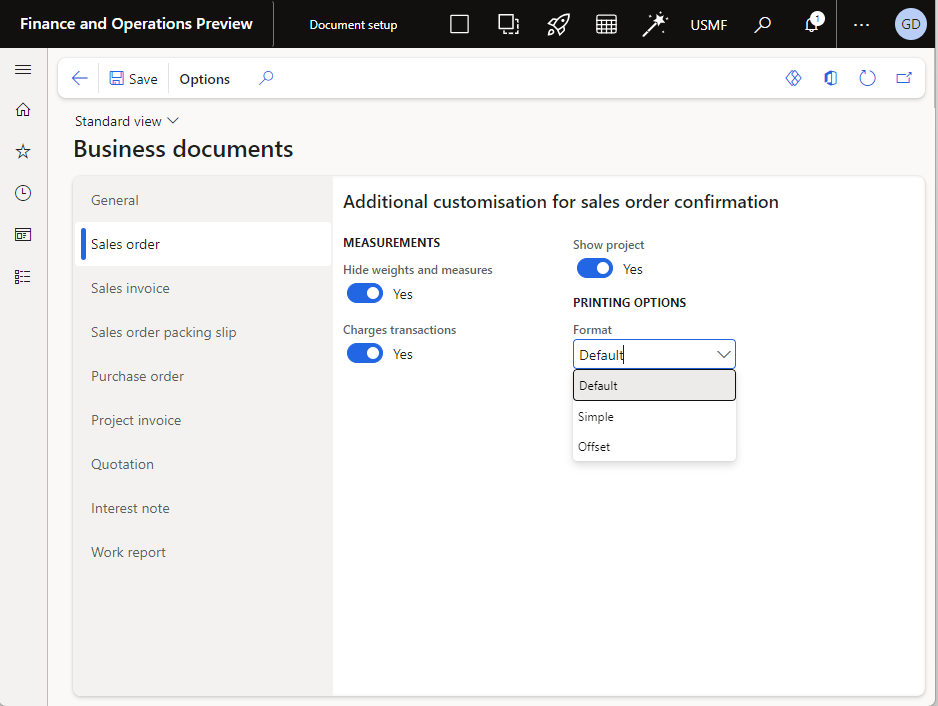 Weights and measures will display the product dimensions.
Charge transactions is exclusive to the Axdata® Business Documents is the option to display the order charges. When creating a charge on a sales order ie freight and handling etc, the itemised charge transactions can be displayed.
Sales confirmation detailed charges are not available in Standard Microsoft Dynamics 365 FO & SCM.
Show project will display any linked project on the confirmation.
Printing options allows you to change the default layout.
Default offers no changes.
Simple will provide more space to the report columns by removing hidden columns that are consuming white space, increased column width is given to the item id, description, qty, price and line amount and now spans the width of the page. Use this layout if you don't use sales discounts.
Offset moves the item description to a new line and provides more space all the other columns including hidden columns.