Updated by Frank Johansson
To setup up Item Property Group go to Axdata > Engineering > Periodic > Item properties group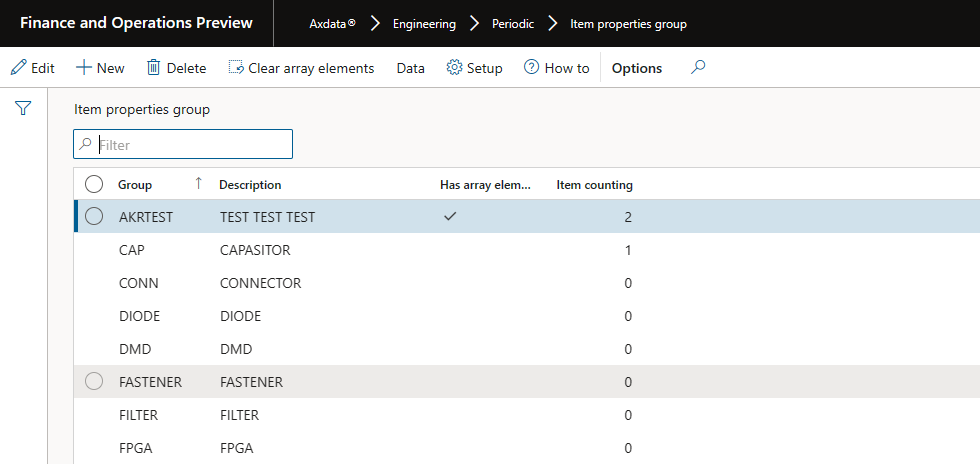 To create a new group of properties select "New". and enter "Group" and "Description". To add content, select group and then select "Setup" .

Select "Edit details"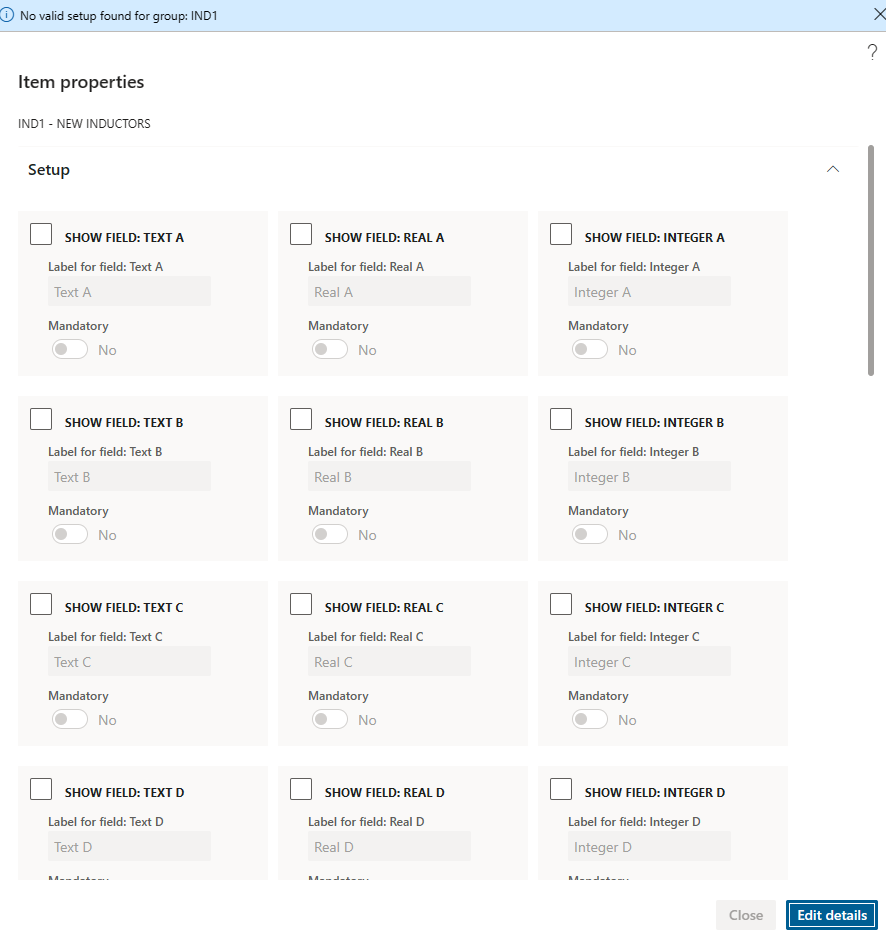 To create new properties to be added to the group, mark one of the available free fields and give a new name.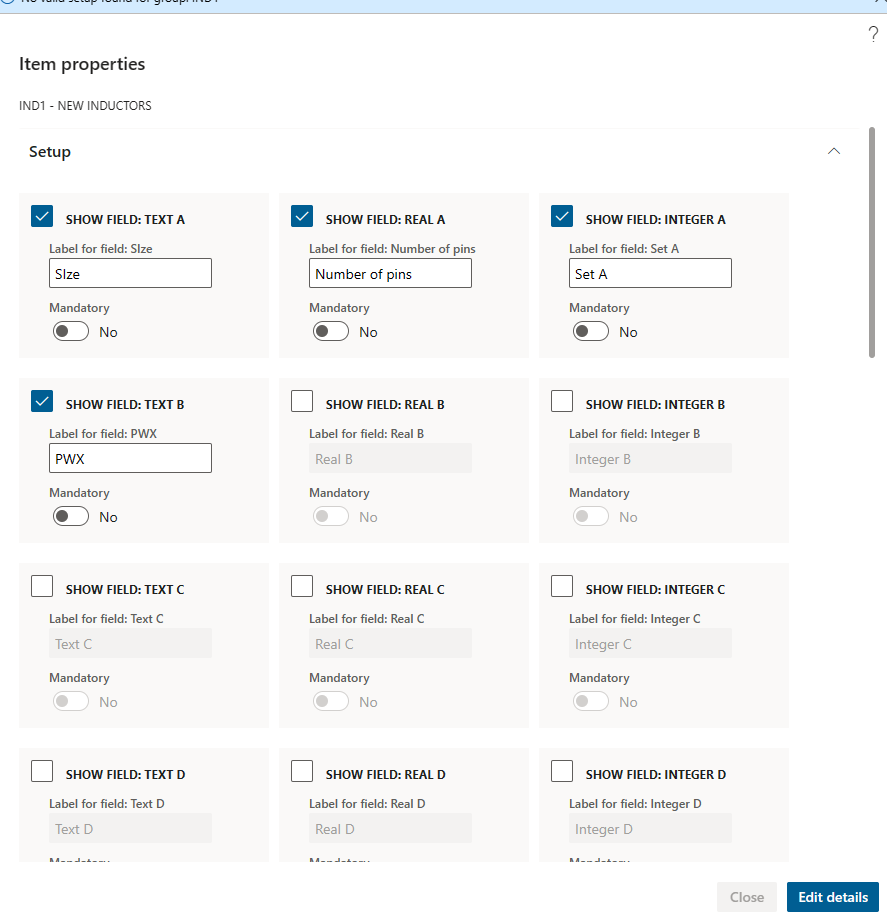 When finished, select "Edit details" to save
You will noe be able to view the selctable propierties for the new Property group.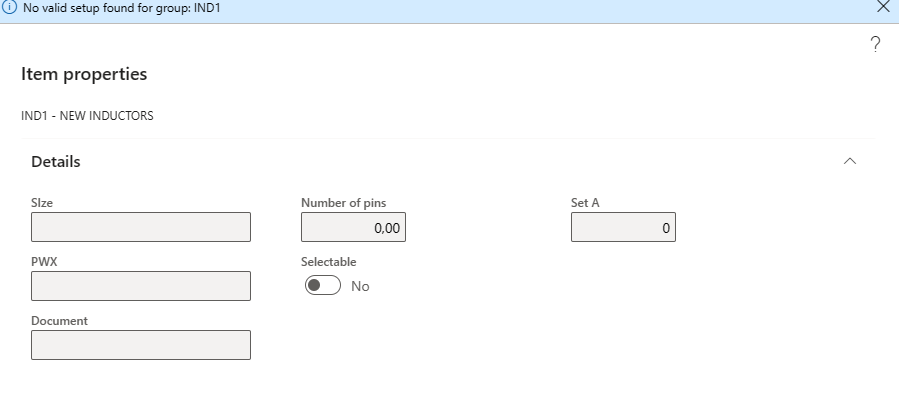 To connect