Timesheet lines for my review
Timesheet lines for my review
Updated by Trond Johansson
Timesheet lines for my review is a new form developed by Axdata, to provide approvers the opportunity to view all timesheet lines in approval flow from one form AND do the approval actions in the same form. This form is available from Project management and accounting > Timesheets > Timesheet lines for my review.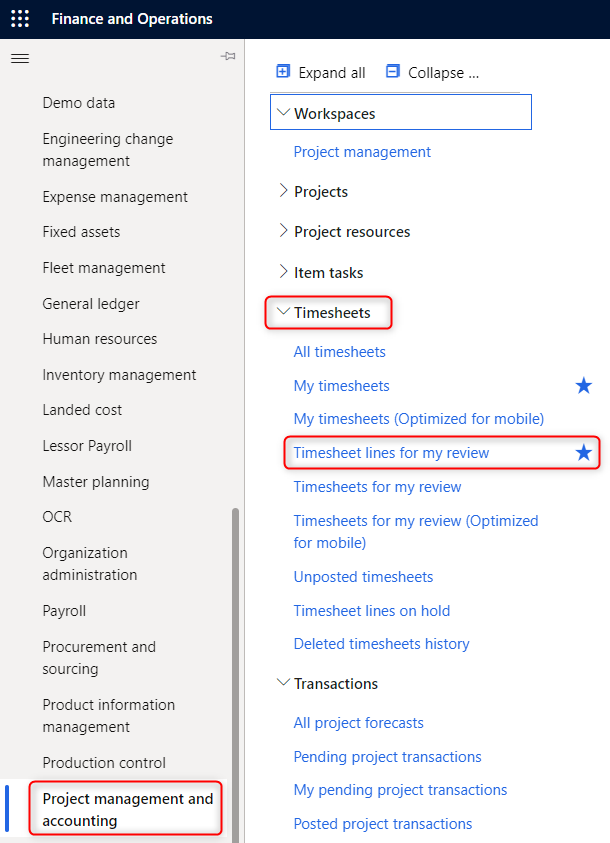 We recommend all approvers to save this menu item as a favourite
In standard D365 FinOps approvers can see all lines for approval from "Work items assigned to me". To see details about each line to know if this line shall be approved or not, the approver needs to navigate into the timesheet form from which this line belongs and take approval action on this specific line. The approver will at the same time see all other timesheet lines for this employee even though this is not relevant for the specific approval action. When a timesheet line is approved, you need to navigate back to "Work items assigned to me" and take the next line.
In Timesheet lines for my review, approver will see all timesheet lines for approval from the same form, with ability to process all timesheet lines from the same form, getting the same information as you would by navigating to each employees timesheet form. From this form, the approver can among others see/perform the following actions: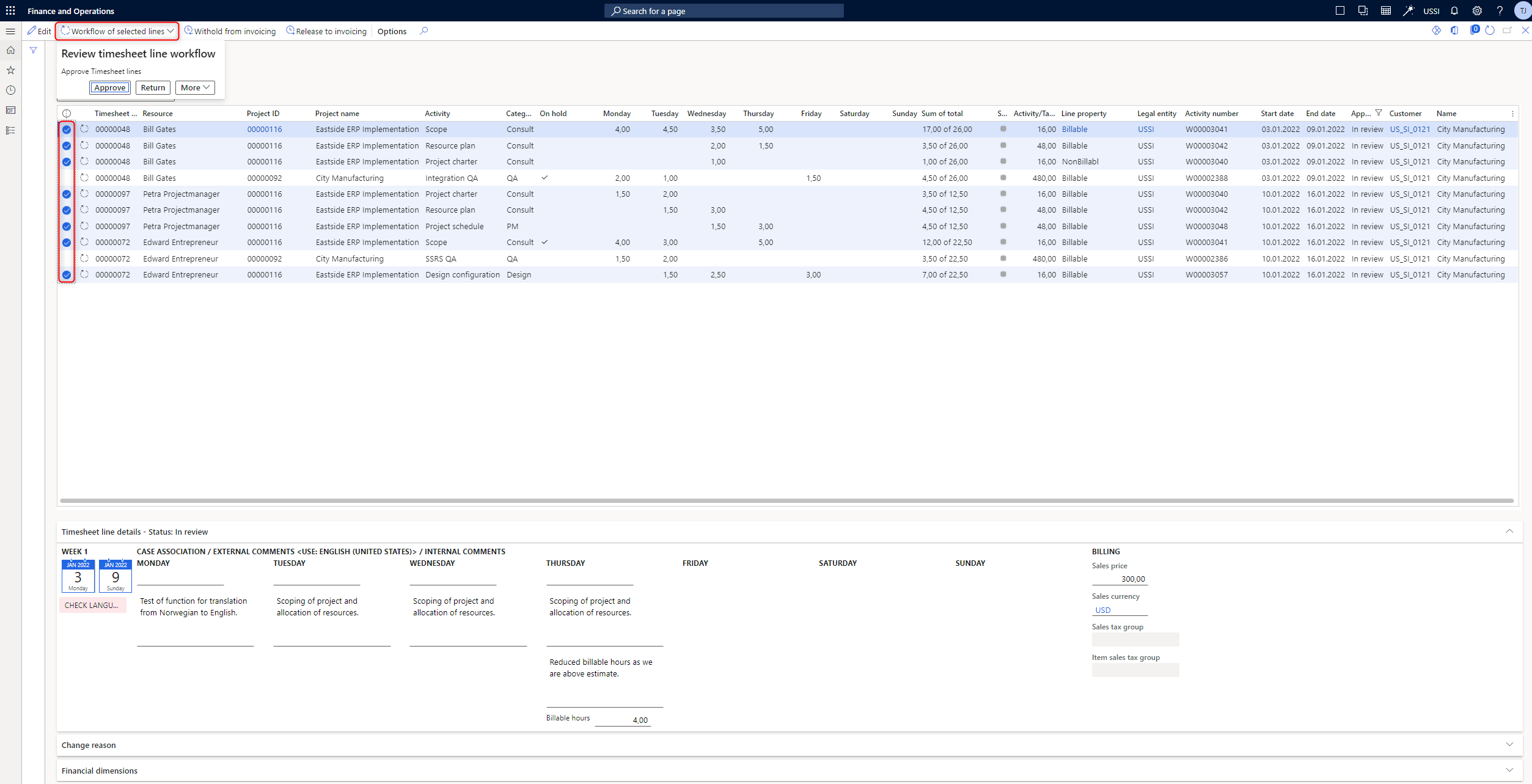 Timesheet lines overview

See all timesheet lines for approval action across all projects and employees.
Approve multiple lines at the same time (in standard one and one line needs approval action).
Easily filter and sort on information, for instance all hours on a specific project, all hours from certain employees, etc.
See all hours "On hold" from invoicing, release hours for invoicing and withhold new hour lines from invoicing.
See sum of hours per line AND sum of hours total in the timesheet this line comes from.
See how many hours that are left to use based on estimate given in WBS on the project. A negative numbers means there are no hours left based on the estimate, and the negative number will then inform users and approvers how much time is over-spent.

Timesheet lines details

Which week this calendar year does the line you stand on come from.
Info message if the approver need to check use of language on comments if the setup on the project tells that comments shall use a specific language.
See all external and internal comments for all days (in standard you need to navigate through each day).
See if "Billable hours" deviates from time worked.
See sales price, currency and tax groups